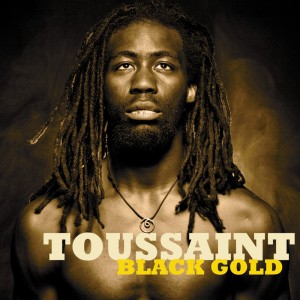 .
TOUSSAINT "BLACK GOLD"
I GRADE RECORDS
ALBUM RELEASE
AUG 10 (digi)
AUG 24 (hard copy)
.
Wall Street Journal: "Toussaint's Reggae Soul" – click here
"Black Gold" works as a cross-cultural exercise and can be seen as an acknowledgment of the roots of reggae in American R&B and sinewy postbop jazz.
* * *
SoulTracks.com – click here
"People should listen to Toussaint…"
* * *
Express Milwaukee – click here
"One of the best reggae albums of recent years…"
* * *
Achis Reggae – click here
"BY FAR the most interesting new artist … in 2010″
* * *
United Reggae – click here

"…Black Gold is a bonafide winner. Without question."
* * *
Reggae Unite – click here
"a surprise album of the year"
* * *
Reggaemani – click here
"an impressive debut"
* * *
RastaBoyz.com – click here
"Toussaint's Black Gold proves that the musical forms can be blended with excellent results… It is a triumph."